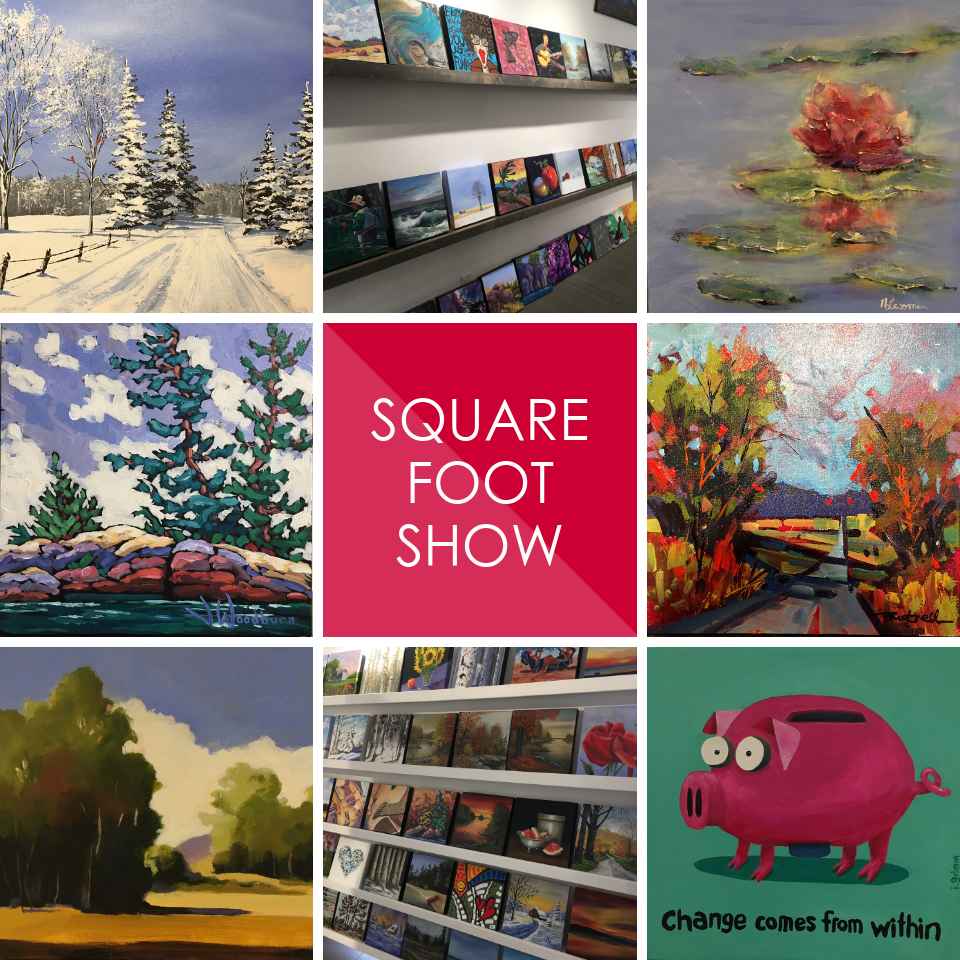 Join us for another exciting year at our Annual Square Foot show opening on Saturday, November 2, 2019. This show is a fantastic opportunity for art lovers to purchase stunning original art at an incredible price. Hundreds of square foot paintings will be available for purchase!
Every year brings new talented artists to our attention. Visit for a chance to purchase an original piece of art from an artist you love or discover a brand new favourite!
All paintings are 12 x 12 and sell for $144 plus tax.